﹅RESONANZ, by Anna Zett
happened on the 4th of September in different places of the city
website Anna Zett: http://www.annazett.net/

RESONANZ, a participative game play happened on the 4th of September in Chemnitz / PLEINAIR.

The artist and writer Anna Zett and the choreographer Hermann Heisig are developing an improvisational format for varying participants and guests. Using verbal and non-verbal means the group explores practices of memory and forgetting in relation to the socialist state GDR, from its construction to its fall, towards the present. In a kind of game play fictional biographies are told, continued, interrupted, brought to motion. The emphasis is not on the personal story of the participant, but on the embodied practices of asking, answering, opposing, witnessing.

What happened?

What happened here?

Historical transformation and social violence didn't only leave traces in our bodies and social relations, but also in the city itself. In RESONANZ PLEINAIR we are seeking to get in touch with possible and impossible local (Post)-GDR-history through physical play and free association.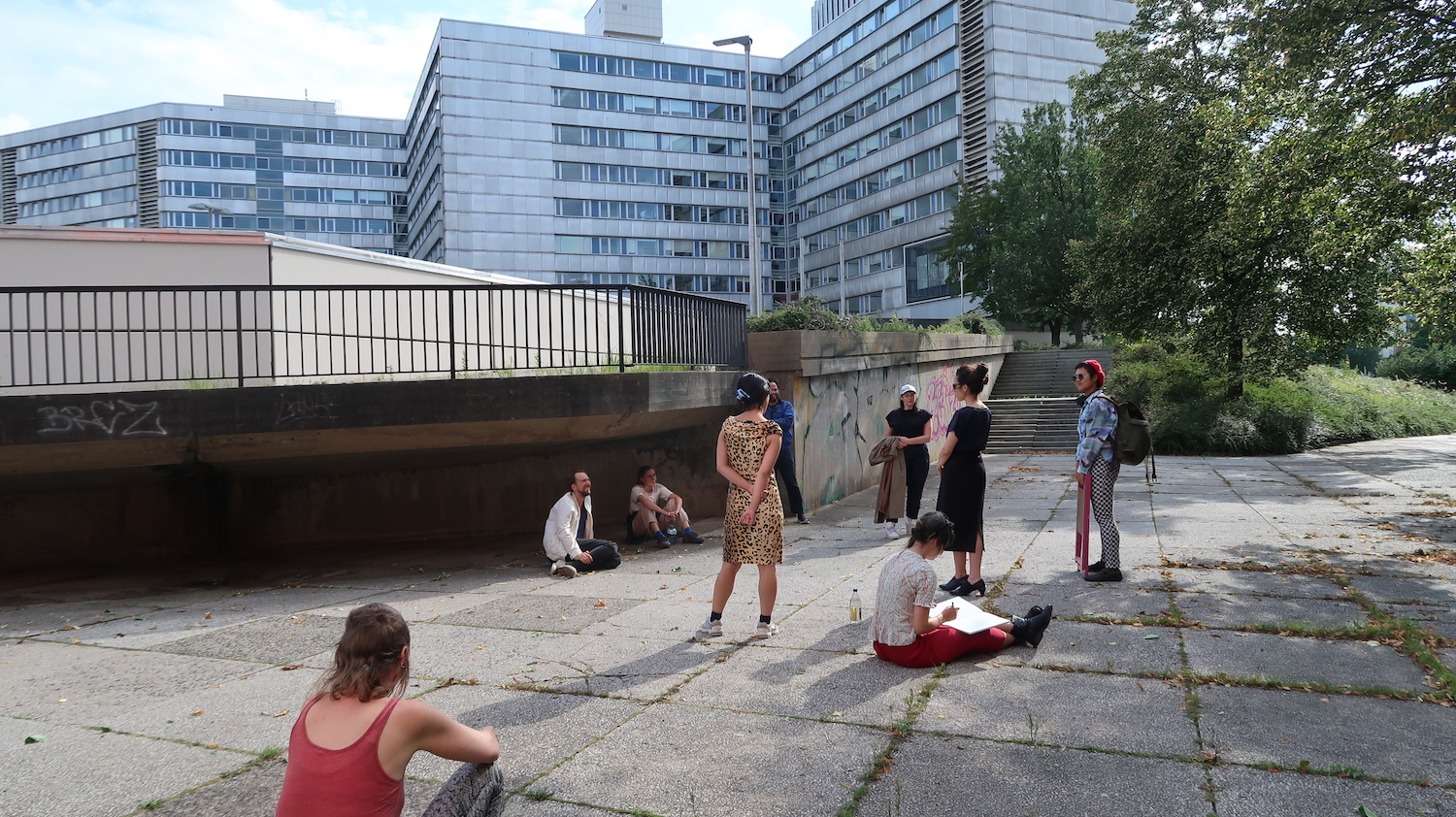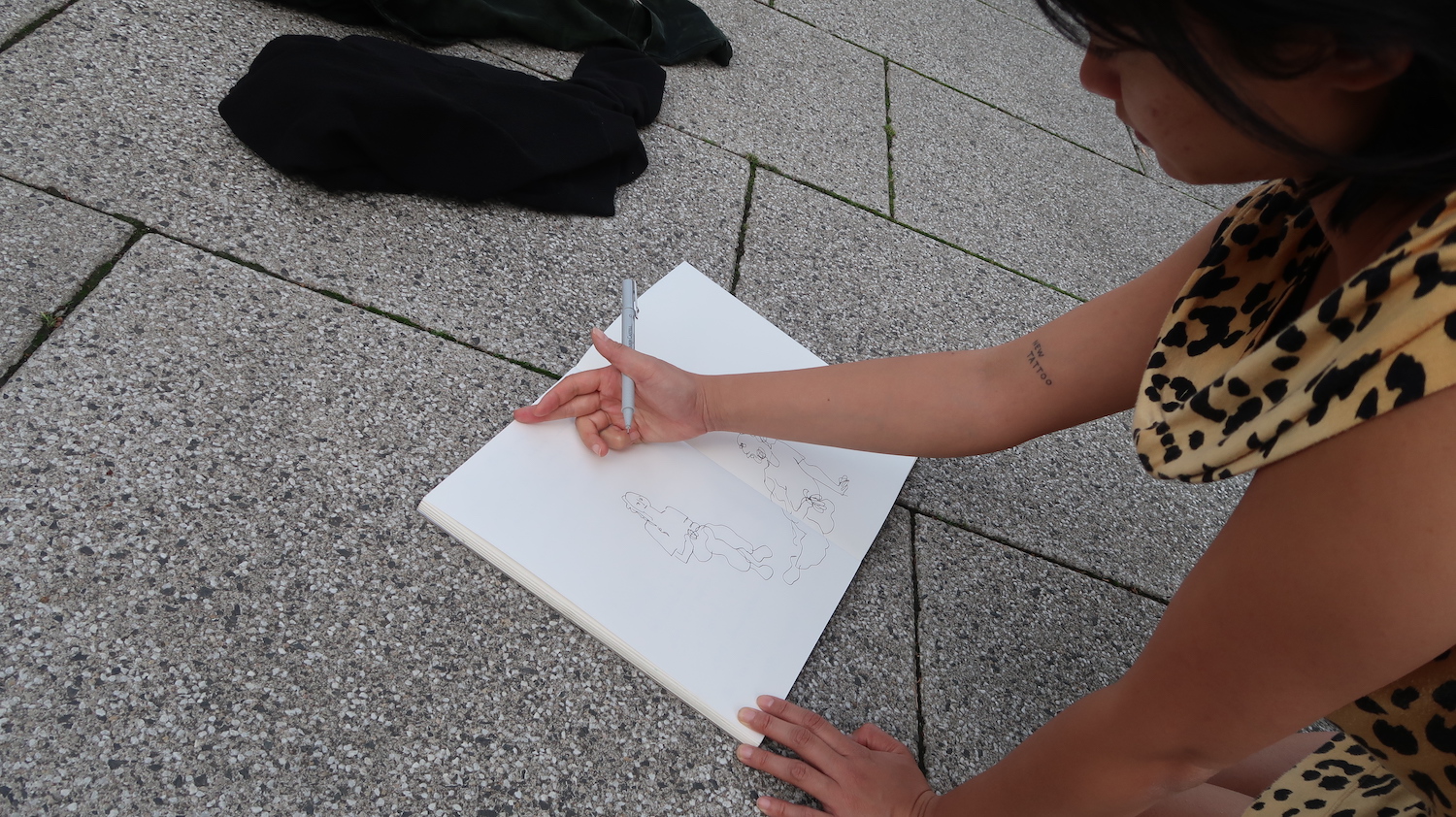 RESONANZ is supported by the Berlin Artistic Research Grant Programme/gkfd

The Senate Department for Culture and Europe.